FRAZEY FORD LIVE
(TERMS AND CONDITIONS ARE AT THE BOTTOM OF THIS PAGE. BY PURCHASING A TICKET YOU ADHERE TO THIS. YOUR PAYPAL RECEIPT IS YOUR TICKET)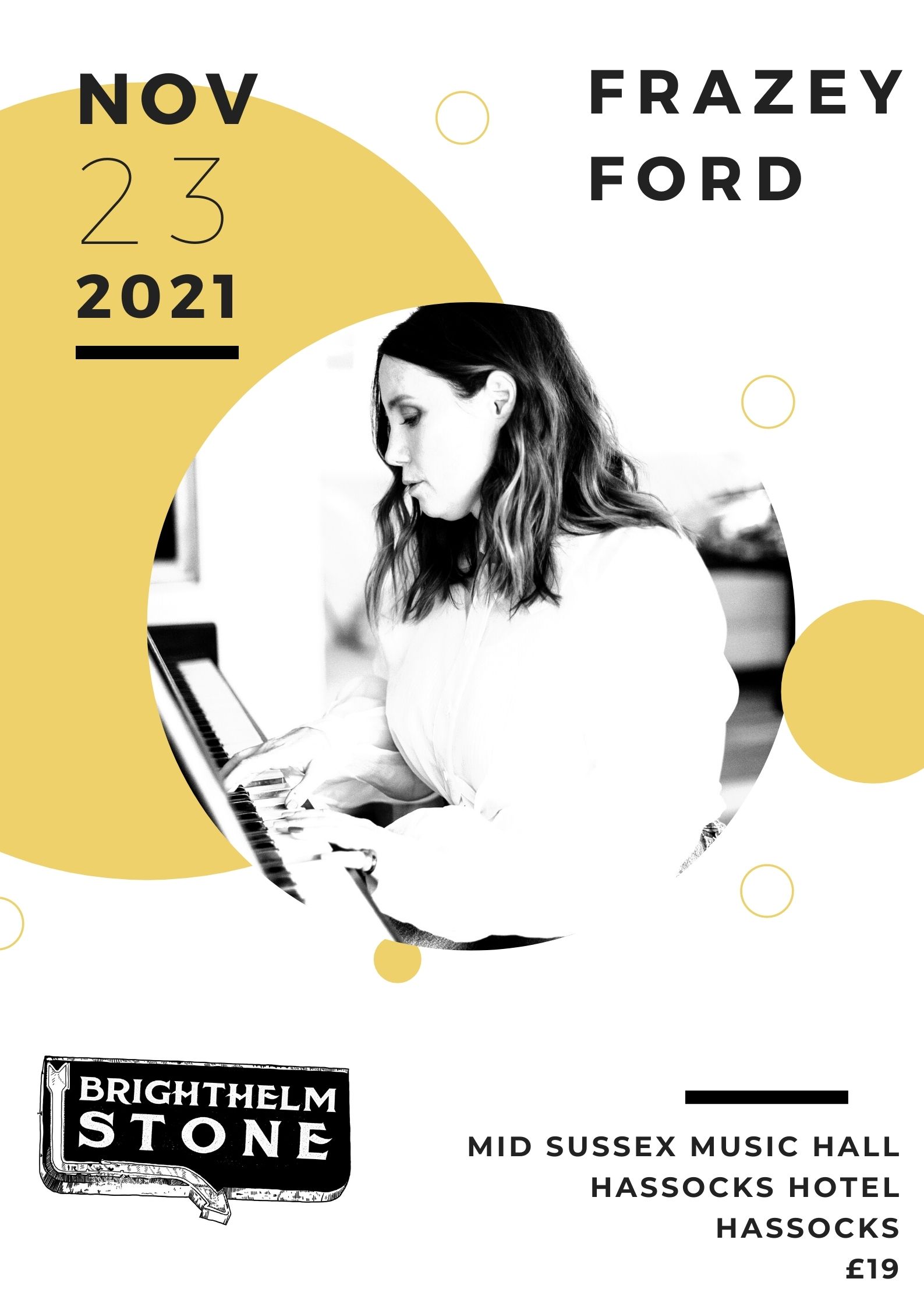 We are delighted to announce that the awesome Canadian Act 'Frazey Ford' will be performing at Mid Sussex Music Hall at Hassocks Hotel on Tuesday 23rd November 2021.
'U Kin B The Sun' her latest release is getting amazing reviews.
'Her voice is magnetic enough to tilt the Earth's axis, the grooves so deep and plush that they could upholster a Cadillac.' - Q Magazine
'Nothing is rushed. Listeners should prepare to hunker down for 45 minutes to absorb the hypnotic and often mesmerizing U Kin B the Sun in a single, uninterrupted sitting where it hits the hardest.' - American Songwriter
'An album that doesn't grab your attention with pyrotechnic displays, opting instead for a slow-burning, unassuming kind of power: a low-key delight, but a delight all the same' - The Guardian
TERMS & CONDITIONS
Refunds and Show Cancellations:
In the event of any proscribed shut down of the pub, including both local or national lockdowns in advance of the show start, a full refund or a transfer to a future concert will be offered.
In the event of the show being cancelled by Brighthelmstone, a full refund or a transfer to a future date will be offered.
If the date is changed due to the pandemic, we encourage you to hold on to your ticket for the rearranged date.
In all other situations tickets are non-refundable.