30th September 2016: Brighthelmstone represented Robert Vincent took on America in style. He was named Best Brit at the Americana Fest Nashville in Rolling Stone and featured in this fabulous Guardian article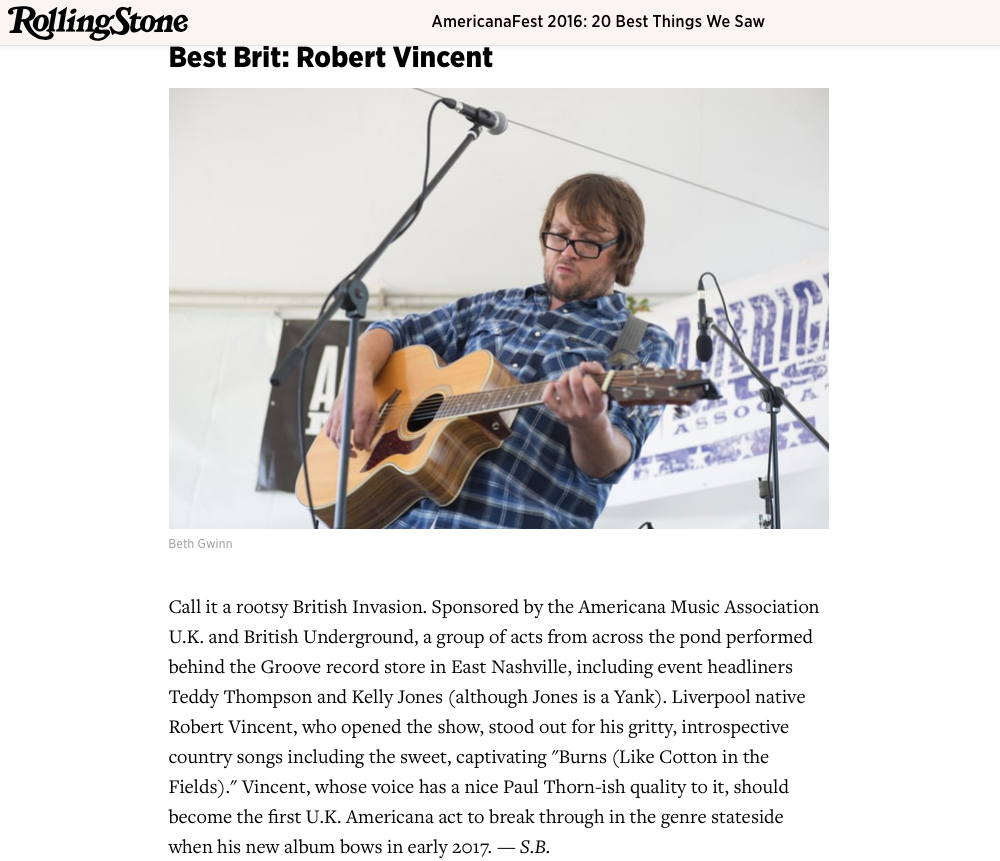 Previous shows include: Ian McLagan// Hurray For The Riff Raff// Sturgill Simpson// Jason Isbell// John Fullbright// Corb Lund// Austin Lucas// Chuck Prophet// Lindi Ortega// BJ Barham (American Aquarium)// Pokey LaFarge and many more.
Management Clients: American Aquarium (UK ONLY)// Hans Chew// Ags Connolly// Co Pilgrim// The Dreaming Spires// Tim Easton// Sid Griffin (Solo)// Jack Harris// The Impellers// Jetglo// Austin Lucas// Danni Nicholls// TBelly// Robert Vincent.