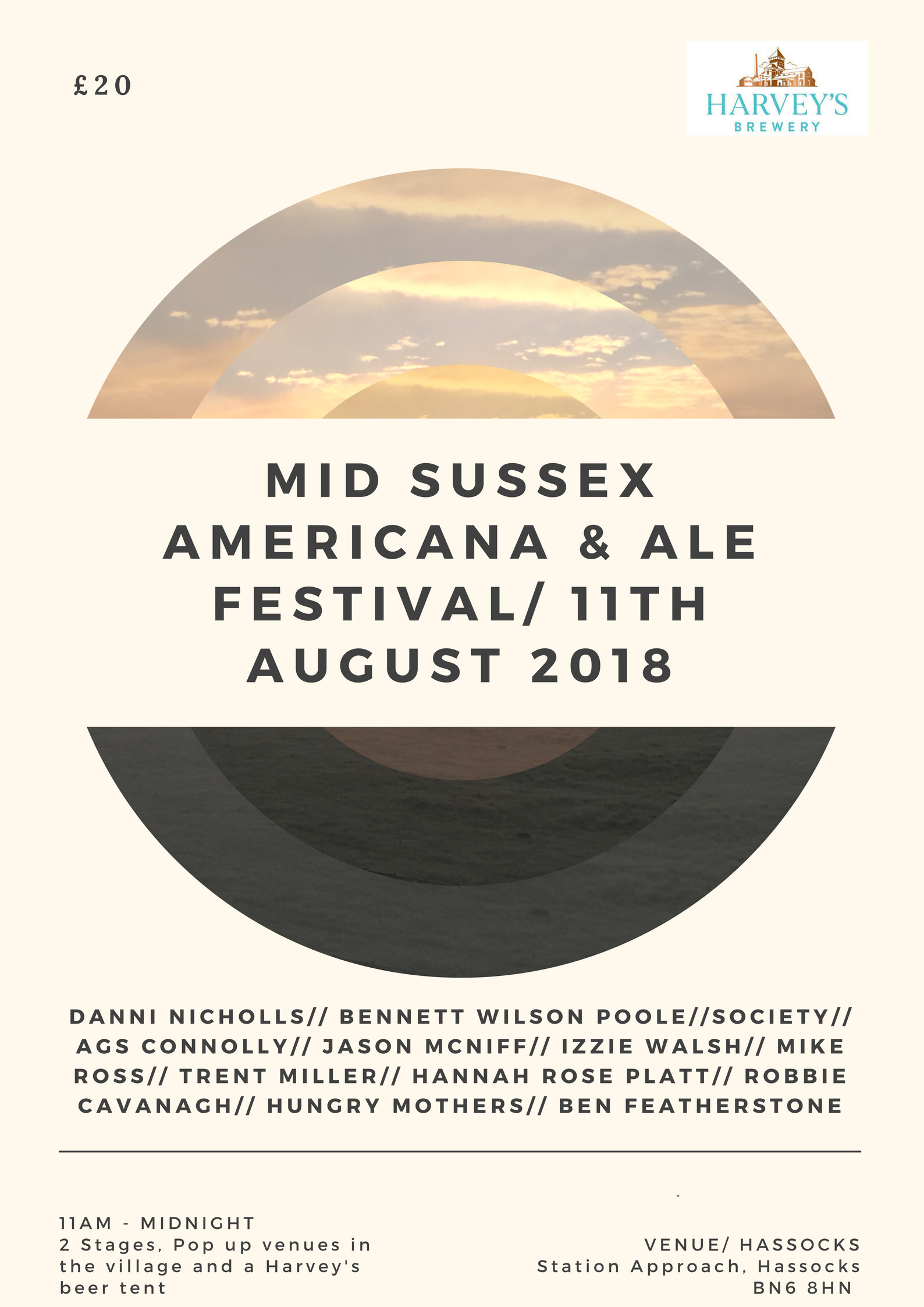 MID SUSSEX AMERICANA & ALE FESTIVAL - HASSOCKs
Spotify playlist here
We are thrilled to have been asked by Hassocks Hotel to present the second Mid Sussex Americana & Ale Festival on 11th August. The main stage is in the main room in the Hassocks Hotel, which is a hidden gem of a venue. There will also be pop up acoustic shows throughout the day at Proper Cycling & Coffee as well as a brand new acoustic stage at the Hassocks.

Like our previous festival Palmfest at The Palmeira in Hove, the focus of this festival is supporting the best Americana acts in the UK.

Tickets available at: The Hassocks Hotel, Proper Cycling & Coffee, Resident Brighton and online here

ACTS INCLUDE:

Danni Nicholls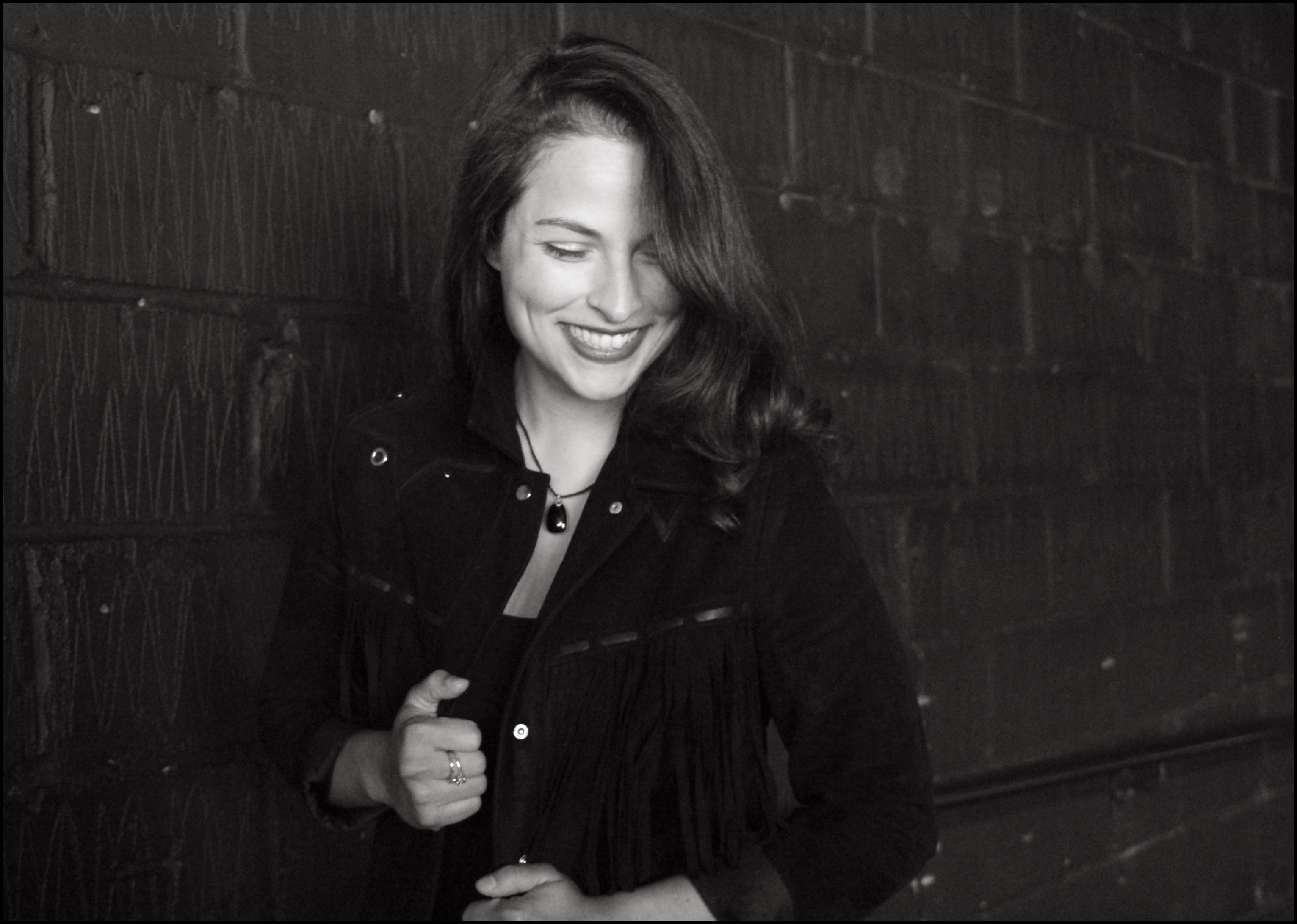 Danni Nicholls has made two critically acclaimed studio albums debut 'A Little Redemption' (2013) and 'Mockingbird Lane' (2015), both recorded in Nashville and produced by Chris Donohue (The Civil Wars, Elvis Costello, Robert Plant) featuring some of Nashville's finest musicians including Al Perkins and Will Kimbrough. Danni has featured several times on Vintage TV, playing the 'Live Sessions' with full band, 'Live With' as a duo and also supported Toyah Willcox at Water Rats for a 'Live At' session.
Danni is just as engaging and confident playing solo too and has
performed in front of large capacity audiences at festivals such as Latitude, Greenbelt, Cornbury, Cambridge Folk and Tønder Denmark. Danni supported Shakin' Stevens on a major UK nationwide tour performing 28 dates from mid-April to end May 2017, opened for Lucinda Williams in 2017 and The Secret Sisters in 2018.
Sumptuous - UNCUT
Just Terrific - Bob Harris, BBC Radio 2
She slips efortlessly between smokey soul, folk-pop and heart-wrenching alt-country, all in a rich voice - Q Magazine
Bennett Wilson Poole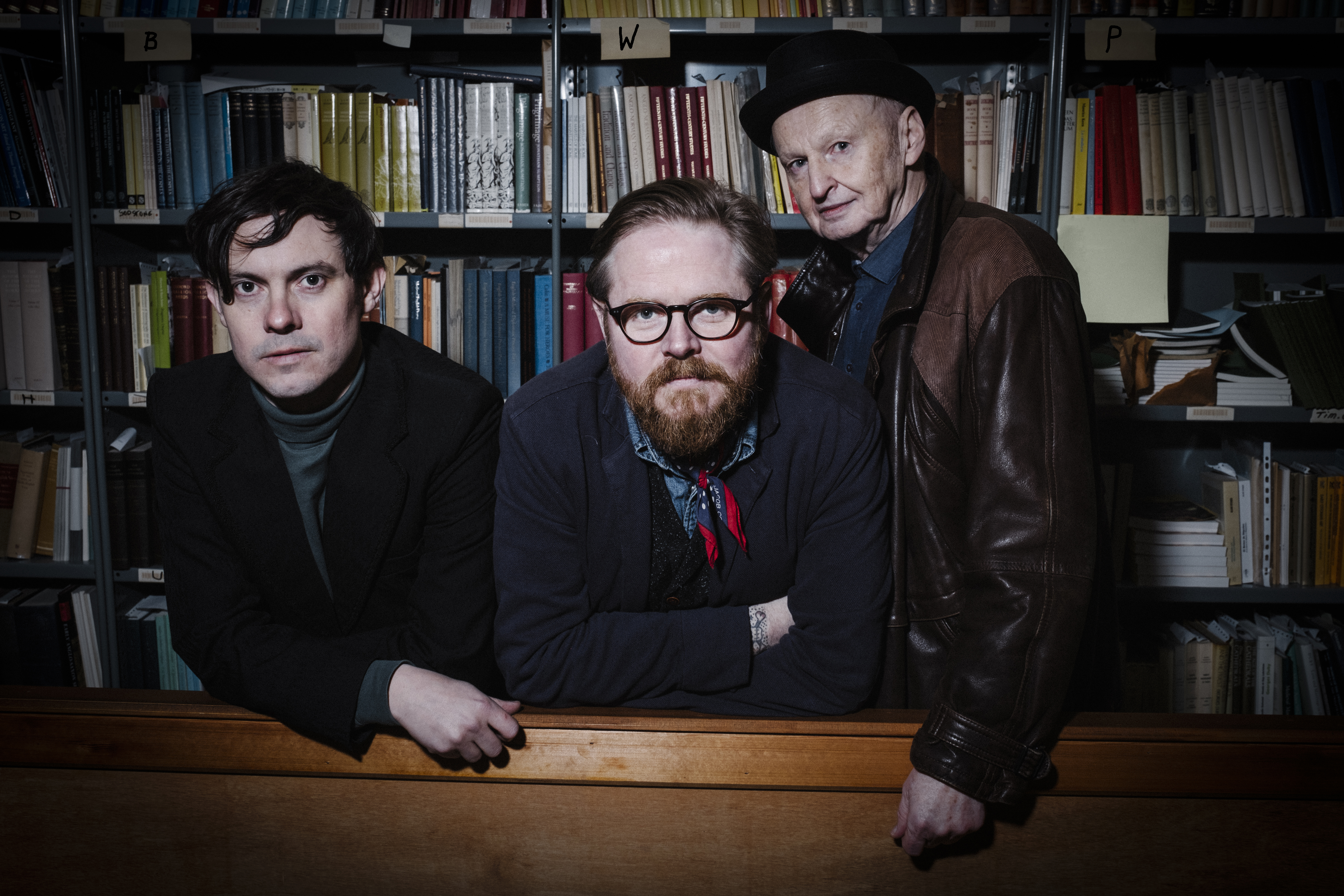 As the new year beckons and we long for light and warmth, like a breath of fresh air borne on a shaft of sunlight, the sensation-rich sounds of Bennett, Wilson, Poole are unveiled. A colourful, magical, cosmic English music conjured in rural Oxfordshire by an exceptional trio whose multi-faceted creative capabilities and personalities are alchemised into a majestic whole.
Danny Wilson (Danny And The Champions Of The World), and Robin Bennett (The Dreaming Spires, Saint Etienne) join forces with Tony Poole, producer extraordinaire, and King of the electric twelve-string Rickenbacker. Combining their voices, guitars, and songwriting to marvellous effect in a collection of songs that began as uplifting acoustic music and just grew into something far more wide-ranging and transcendent, providing balm, inspiration and succour for these troubled times.
"instant classics… hints of Willie and Levon" Bud Scoppa, Uncut
"a jangly, joyful set that harks back to the harmony-filled past" Express ★★★★★
"Authentic Americana doesn't get any more reverent, respectful or remarkable than this" No Depression
Ags Connolly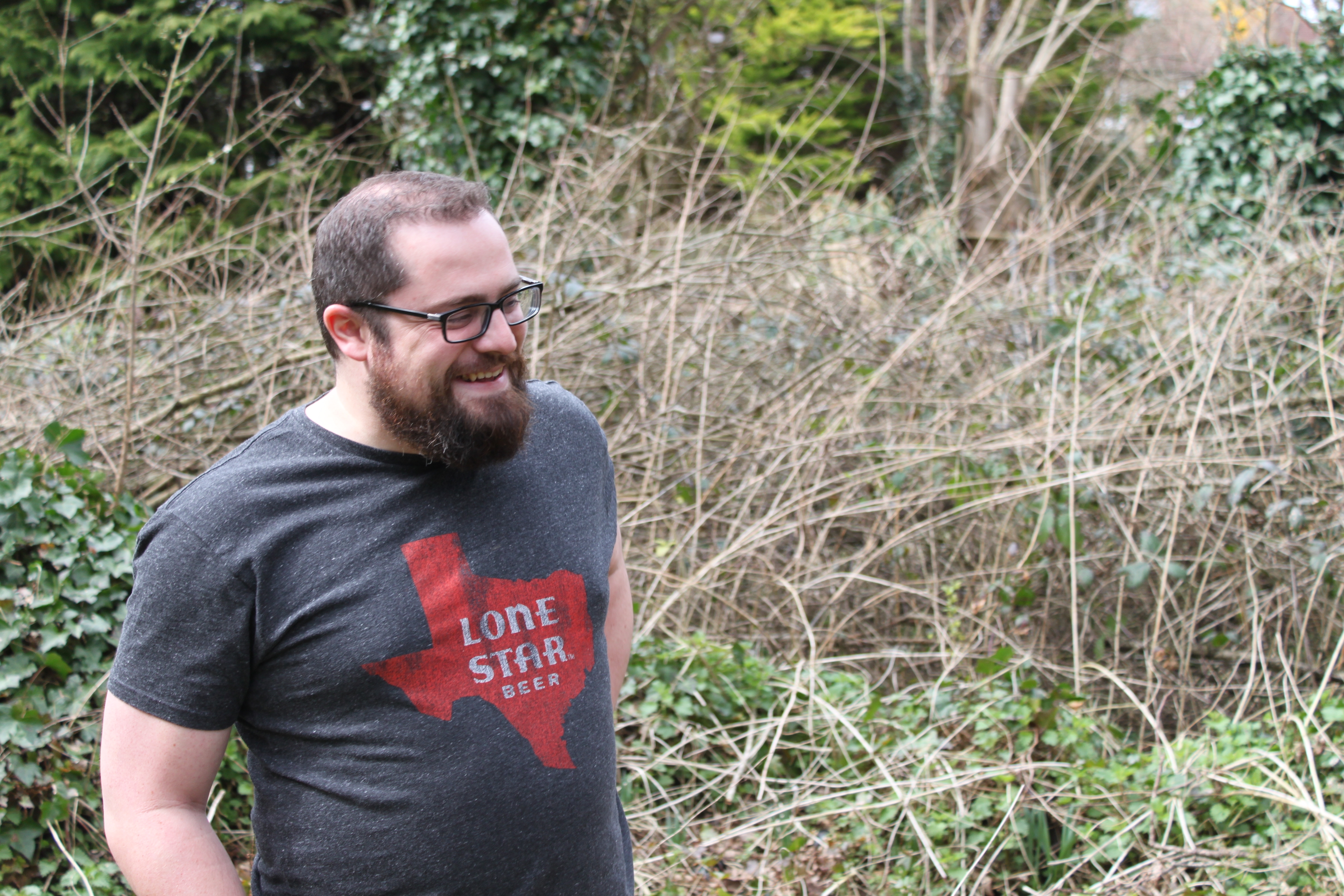 Having attempted to write songs for years, Ags found the confidence to take it seriously after attending a workshop with Nashville super-musician Darrell Scott. Since then he's built a reputation as an inspired songwriter at major festivals and as a constant presence on the touring circuit. As well as regular headline solo shows, Ags has also undertaken a southern-states US tour with a full band.
Ags' influences come essentially from hardcore country songwriters like David Allan Coe, Johnny Paycheck and Dale Watson. However, he also takes major singer-songwriter influences from the likes of Guy Clark, Loudon Wainwright III and Chris Knight.
"The best singer-songwriter in the country field that this country has ever turned out." – Country Music People
"One of the most promising new talents on the Brit country scene." - Record Collector
Society Society are a three piece country rock band from West Sussex who specialise in gorgeous three part harmonies that set them apart from the current crop of Americana or country rock wanabees in the UK. Their recorded and live sound has echoes of C.S.N.Y, The Band, The Heartbreakers, The Jayhawks, Wilco,The Rolling Stones and the late great Ronnie Lane and Slim Chance. "Absolutely excellent, a really gorgeous album" - Bob Harris
Jason Mcniff
If America forms the background in the McNiff landscape, there is an unmistakable Englishness up close in the work of this 43 year old singer songwriter. Born in Bradford, West Yorkshire, Jason landed in London in the mid- Nineties in time to catch the Bert Jansch residency at the 12 bar. For 6 months, every Wednesday night, McNiff would be in the front row of Soho's tiny club learning finger style from the master. He would later sign his first record deal with Snowstorm, a label run by Bert's brother-in-law.
Jason's latest album Joy and Independence was recorded in sporadic sessions over a 6 month period through 2017-18 at Sean Read (Rockingbirds, Dexy's) studio in Hackney, East London. It is an album that will have a broad appeal to all fans of acoustic music and will be released on Sussex based At The Helm Records on the 27th July.
"A superior singer/writer " - No Depression
"A fantastic body of work" - Shindig!
"One of the UK's best-kept secrets" - Mojo ****
Mike Ross
Passionate, intoxicating and genuine, Mike blazes his own unique trail - fusing his love and command of blues and roots music to create his own unique fusion. Mike writes soul wrenchin', riff bustin' songs that will make you want to share the tale of his life's journey and the lessons he's learned. This winding road leads from England to Europe before jumping the Atlantic to New York, detouring way down south to Memphis and New Orleans via Clarksdale Mississippi and Nashville Tennessee, soaking up every scent and sound along the way before fetching up on the shores of Sussex with a lifetimes worth of tales to share.
This lad from the far North East has distilled the essence of the Deep South and West Coast of America - Blues In Britain
Fuzzed up, fierce and full frontal fiery attack coupled with sexy, smooth slidin', southern soul! - Mojo Magazine
Burnt in Blues, Soaked in Soul! - Kerrang!
Izzie Walsh
Singer Songwriter Izzie Walsh and her Americana band have performed across the U.K. taking venues and turning them into Tennessee front porches. Starting 2018 off with three sold out shows at The Deaf Institute Manchester, Edinburgh's Henry's Cellar Bar and London's Slaughtered Lamb coinciding with the release of the band's brand new 5 track E.P Take Me Back.
Being a mainstay of Manchester's acoustic scene Izzie is always accompanied by her brilliant band, who use traditional instruments such as banjo, mandolin and dobro as well as double bass and drums, creating catchy rhythms and melodies you can't help but sing along to.
"Look out for Izzie Walsh - a star in the making!" - Jimmy Wagg : BBC Radio Manchester
"Izzie Walsh never fails to pull at your heartstrings and provide a hugely enriching musical experience." - David Sue : Manchester Evening News
Robbie Cavanagh
Robbie Cavanagh writes and performs with stark honesty and passion. His beautiful lyrics and flawless, soulful vocals, along with his incredible live performances never fail to turn heads.
The personal, emotional tales and stories on 'To Leave / To Be Left' find Cavanagh further understanding his approach to songwriting, "Sometimes writing is a very natural process. I tend to find in a lot of situations, the first thing you wrote was the best. The more you wrestle with an idea and try to change it, the more contrived it becomes. I've learned to go with my instincts a little more."
"....slightly recalls the Eagles circa their first two albums mingled with hints of Dobie Gray and Van Morrison." - Folking.com
"While not necessarily filling the Stetsons of the 'yee-haw' clientele which hold his honest narratives so dear, Robbie Cavanagh has become the Americana alternative within a thriving UK country scene." - www.indiependent.co.uk
Hannah Rose Platt
Hannah Rose Platt is an enchanting singer-songwriter, talented guitarist and storyteller. She recorded her debut album Portraits in Nashville where she worked with some of the industry's leading names, Grammy award-winning musicians Mark Fain, (Ricky Skaggs, Dolly Parton) Stuart Duncan (Emmylou Harris, Dolly Parton, The Nashville Bluegrass Band, Robert Plant & Alison Krauss) Her melodic, poetic and accessible music offers self-written narratives to ordinary people who had no one to unfurl their stories; tales of luck, stoicism, loneliness, love, heartbreak and hope.
"A country-folk singer destined for musical stardom…sheer talent &determination…a captivating artist…future big successes to come for this gifted singer-songwriter" – Glamour Magazine
"Hannah Rose Platt is a young, north of England Emmylou Harris in blossoming before our eyes and ears" - Sid Griffin
The Hungry Mothers
Feel good Americana that resides within the south east of the UK. The Hungry Mothers have immediately been winning fans since their birth last year. A four piece compromising of warming harmonies, laid back roots and country blues. They're debut single "Tiger Song" released on' At The Helm Records', is the confident and mature start for a band who are inviting everyone on their journey..
"A live show not to be missed, with an energy and fresh approach that will leave you tapping your feet and wanting more." - Folklore Sessions
"A Highly Promising set, ones to watch for sure!" - BrightonsFinest
"Consistently impressed with their songs, musicianship and stagecraft. When the recorded tunes captured the freshness of the live shows we were sold!" - At The Helm Records
Other acts include Ben Featherstone and Ian Roland.